WINDS EASE FOR THE START OF THE ANNUAL QOIN SAIL PARADISE REGATTA
The first day of racing in the Qoin Sail Paradise Regatta has had a wet and wild start. Former tropical cyclone Seth definitely created a sporty playground for the sailors taking part in the Qoin Sail Paradise Regatta today.
Aramex had two wins in IRC Division 1 today and sit on top of the leaderboard, with a great chance of taking out the overall win should they continue with this form into tomorrow.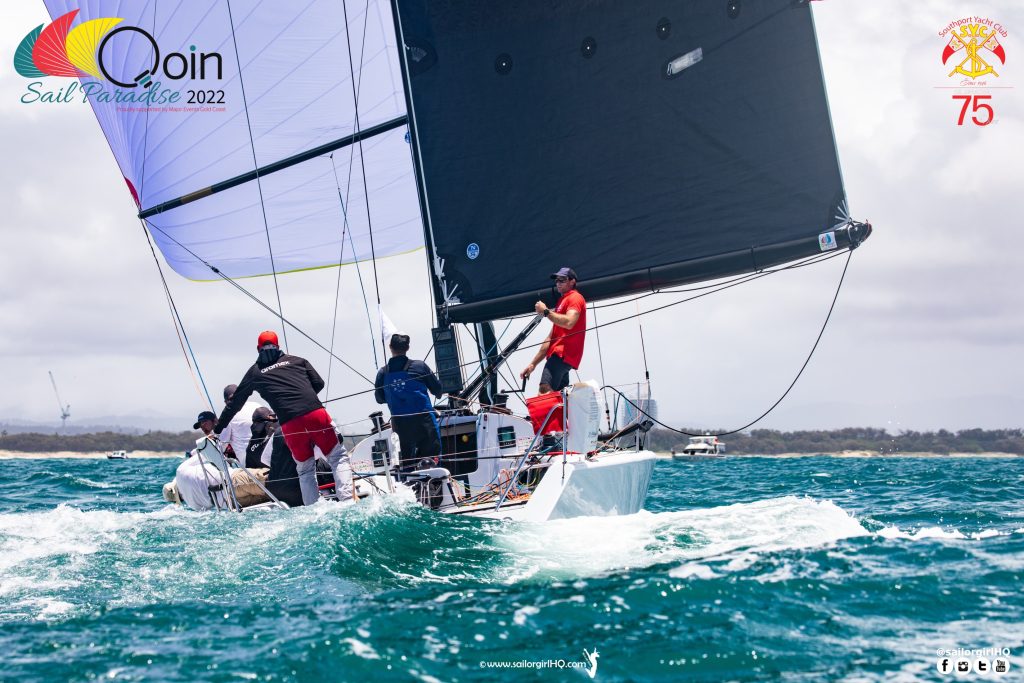 Aramex is also a sponsor of the regatta, Kerry Noyes, who is the Regatta Chairman.
Renowned Race Officer Denis Thompson said, "We knew there was still a slight chance the boats wouldn't be able to go offshore today, but it was fantastic to wake up this morning and see those gale-force winds we have been experiencing over the last two days, dissipate. And we could get the Skippers and their crew back out there for some serious sailing".
The racecourse included three races, two leeward races, which began under some inclement weather but cleared by the final race of the day, a passage race which had them sail along the Gold Coast shoreline to Burleigh Heads and back. An incredible sight for the crowds that lined the beaches and holiday apartments to see the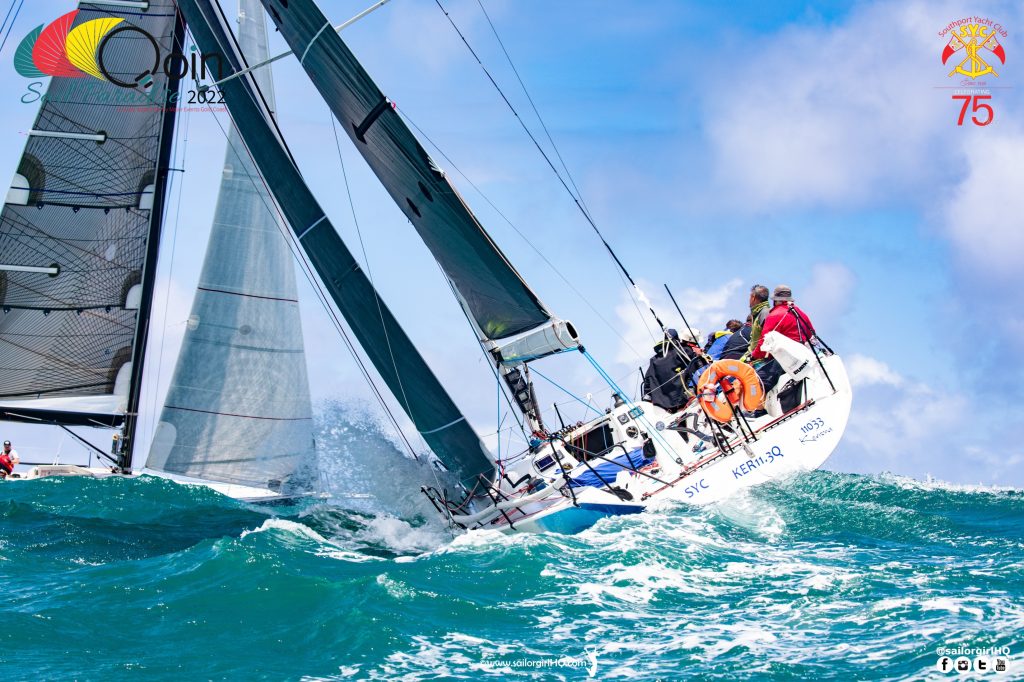 colourful spinnakers going up the coast.
The strong winds deterred some of the vessels from heading out. Out of the eleven IRC boats registered, seven braved the elements, and with 31 boats in all other combined divisions we saw a bold 11 tackling the big seas and strong winds.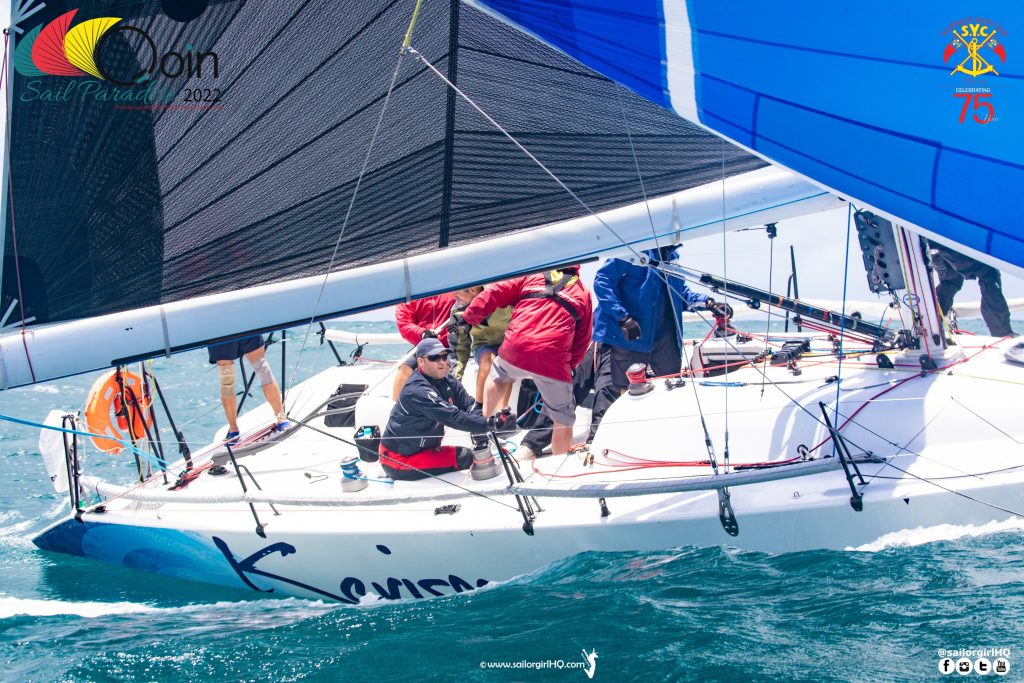 The weather is predicted to ease slightly for tomorrow's final racing day.
Live video links brought to you by Game & Leisure Boats
Unwatermarked images
For higher resolution / unwatermarked for print media please contact nic@nicdouglass.org – she will provide.
For more details, please contact, Marketing Manager, Virginia Riddle-Cross on 5591 3500 or marketing.manager@sycgc.com.au