Rain, Hail or a EX-Cyclone didn't Damper the last Day of Racing for the Qoin Sail Paradise
The Gold Coast's premier offshore yachting event, Qoin Sail Paradise, has come to an end.
A solid south-easterly wind swept across the course during the morning and made for spectacular Sailing. Wind gusts up to 20 knots and seas up to 2.5m made sure the spectators watching beachside and the broadcast live from Southport Yacht Club were not disappointed.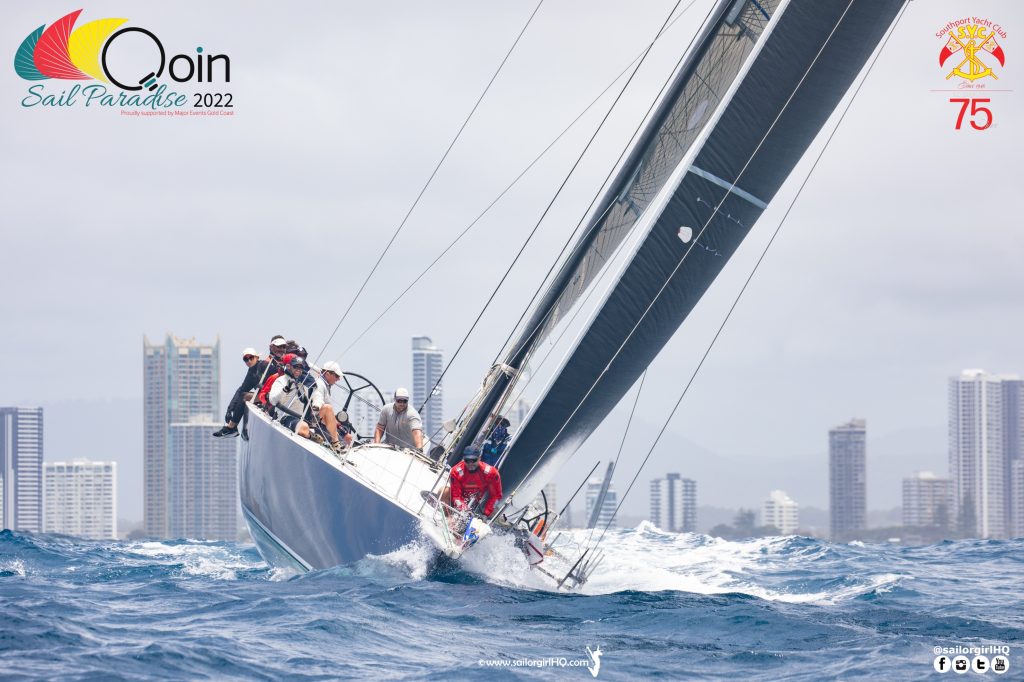 It was a great day of Sailing and a
fitting finale for the 13th staging of the spectacular event.
The series attracted 58 yachts, primarily from Brisbane and the Gold Coast, the largest in its history. Like the Sydney to Hobart, Qoin Sail paradise saw half the fleet withdraw due to the damaging winds and high seas that ultimately postponed the race for the first two days.
"This was initially going to be the biggest Qoin Sail Paradise we have seen in its 13-year history, but ex. Tropical cyclone Seth had other ideas and forced many of our competitors to stay dry on land.
"Those that braved and ventured out to race over the last two days are testament to the sport of Sailing. You have to be an extremely skilled Sailor to take on those conditions over the last two days. I take my hat off to the Skippers and their crews of the 20 or so boats that raced tirelessly today and yesterday," said Yachting Journalist and Author Rob Mundle OAM, who was one of the two founders of the series.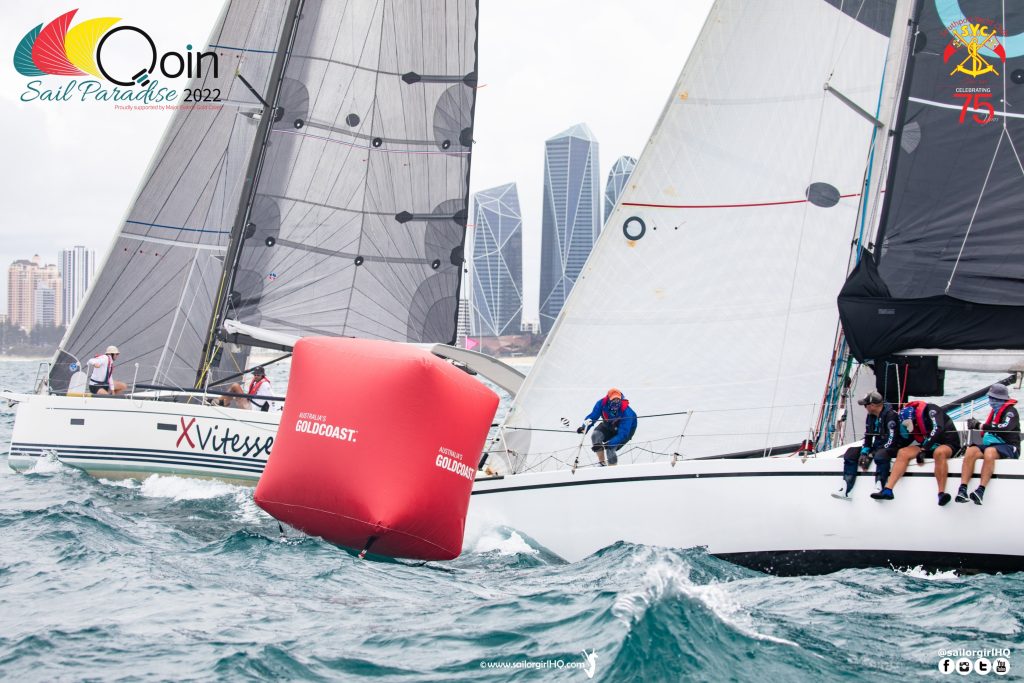 The Southport Yacht Club's General Manager, Brett James, said, "I'm confident this was one of the best Regattas we have staged here at Southport Yacht Club. While we didn't see all the boats able to head out into those rough conditions. They were able to sit in the Club and watch live broadcasts of the races.
"I think the live music and onshore activities provided kept our Sailors entertained and busy when not able to race. And having the legendary Russell Morris on the final night for the public and our participants was the icing on the cake. Just a fantastic event for the Gold Coast to have on their calendar, and I guarantee next year we will see numbers grow again."

Overall Results:
IRC:
Aramex – Steve Curtis
Kerisma – Chris Larsen
Numbers – Larry Dean
IRC Club:
Aramex – Steve Curtis
Get it on – Garry Holt
Kerisma – Chris Larsen
PHS Div 1:
Cyclone – David Chadkirk
Artic Blonde – Peter Cook
Xvitesse – Russell Birse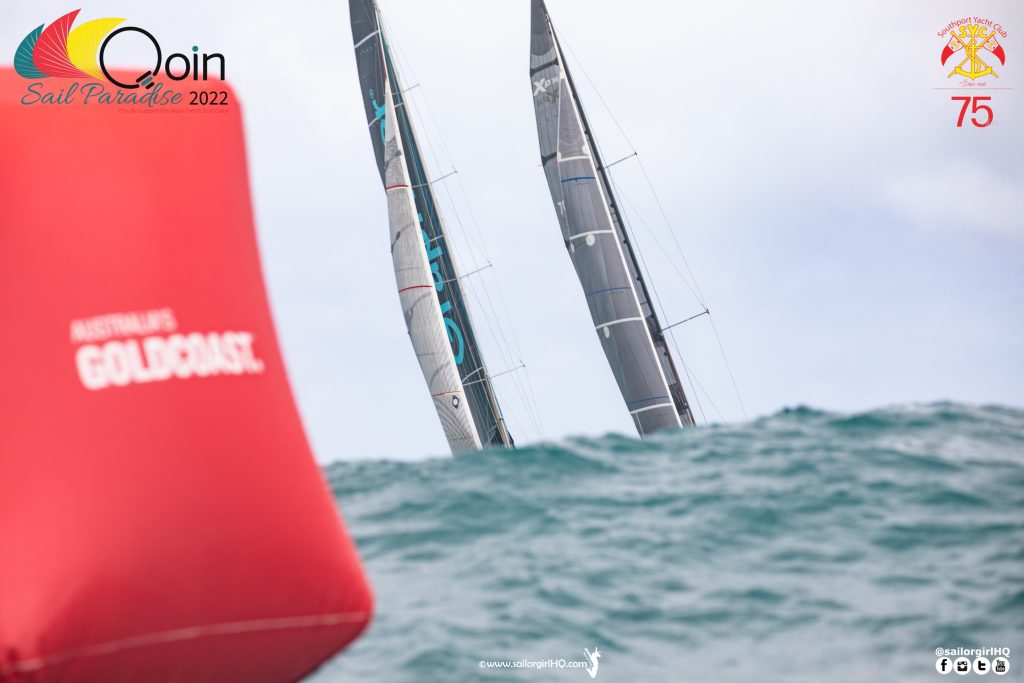 PHS Div1 Club:
Xvitesse – Russell Birse
Blunderbuss – Danielle Hutchinson
Mister Lucky – Rohan Wood
PHS Div 2 :
Sunshine Jack – Jessi Jackson/John Brand
Knot Another Painkiller – Rod West
She – Philip Bell
PHS Div 2 Club:
Knot Another Painkiller – Rod West
Cool Change – Colin Metcher
Cruising:
Vamp – Brent McDonald
Sterna – Mike Anderson
Live video links brought to you by Game & Leisure Boats
Unwatermarked images
For higher resolution / unwatermarked for print media please contact nic@nicdouglass.org and she will provide.